About us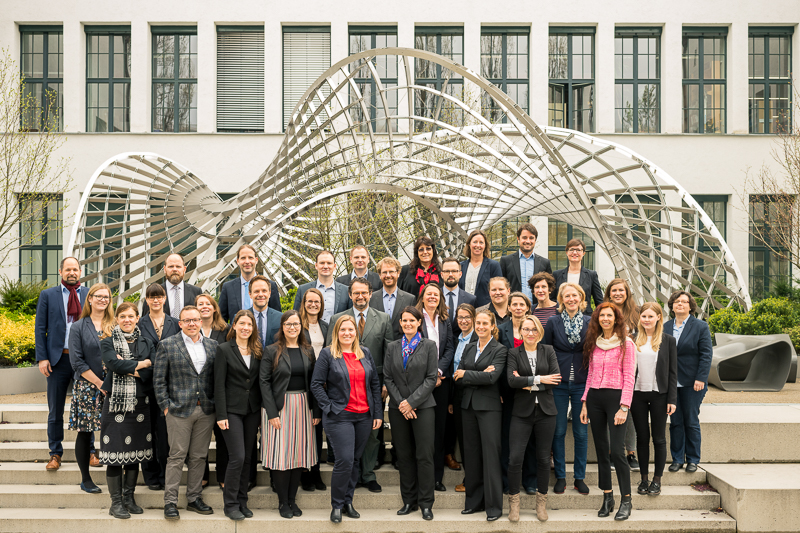 TUM funds knowledge-oriented basic research as well as applied research geared at specific problems. Both of these research directions complement one another and both shape the transfer of knowledge and technology into society – by cooperating with industry. TUM currently concludes over a thousand research contracts annually with partners in science and business. Functional Unit 4 – TUM ForTe, the Office for Research and Innovation – is the first point of contact and the central coordinating body for any form of cooperation between the business and research sectors.
Federal and state funding and funding from European Union and business sector coffers play a crucial role in many scientific sectors today. Without it, many university-based research projects would not be possible. TUM is one of Germany's leading fundraising partners.
In many areas, the basic research conducted at TUM leads to the next step, applied research, and often in cooperation with businesses. In the process, the interests of inventors and researchers are protected through intellectual property rights and patents.
Our team for cooperation between the business and research sectors provides assistance to scientists and scholars at TUM in gearing their research projects with outside research or business partners toward the university's strategic development goals. We also act as a point of contact between scientists and scholars at TUM, businesses, universities and non-university research facilities. In addition, we organize sector and topic-specific research workshops for TUM scientists and scholars and external research partners.
TUM ForTe – Office for Research and Innovation – provides scientists and scholars with professional and comprehensive advice on research funding and technology transfers.
Our national research funding experts offer information on funding opportunities from the German Research Foundation (DFG), the German government, the state of Bavaria and a large number of foundations.
TUM's EU Office provides information on EU research programs as well as other trans-national funding opportunities.
The TUM Talent Factory is the point of contact for talented young researchers and supports research assistants, post-doctoral students and junior research group leaders from Germany and abroad in establishing their academic and scientific careers at TUM.
TUM's Patents and Licenses advises scientists on issues relating to utilizing their inventions, particularly as regards patent and licensing matters.
TUMentrepreneurship is an entire project dedicated solely to promoting technology-based, growth-oriented start-ups. Start-up advice significantly contributes to this.